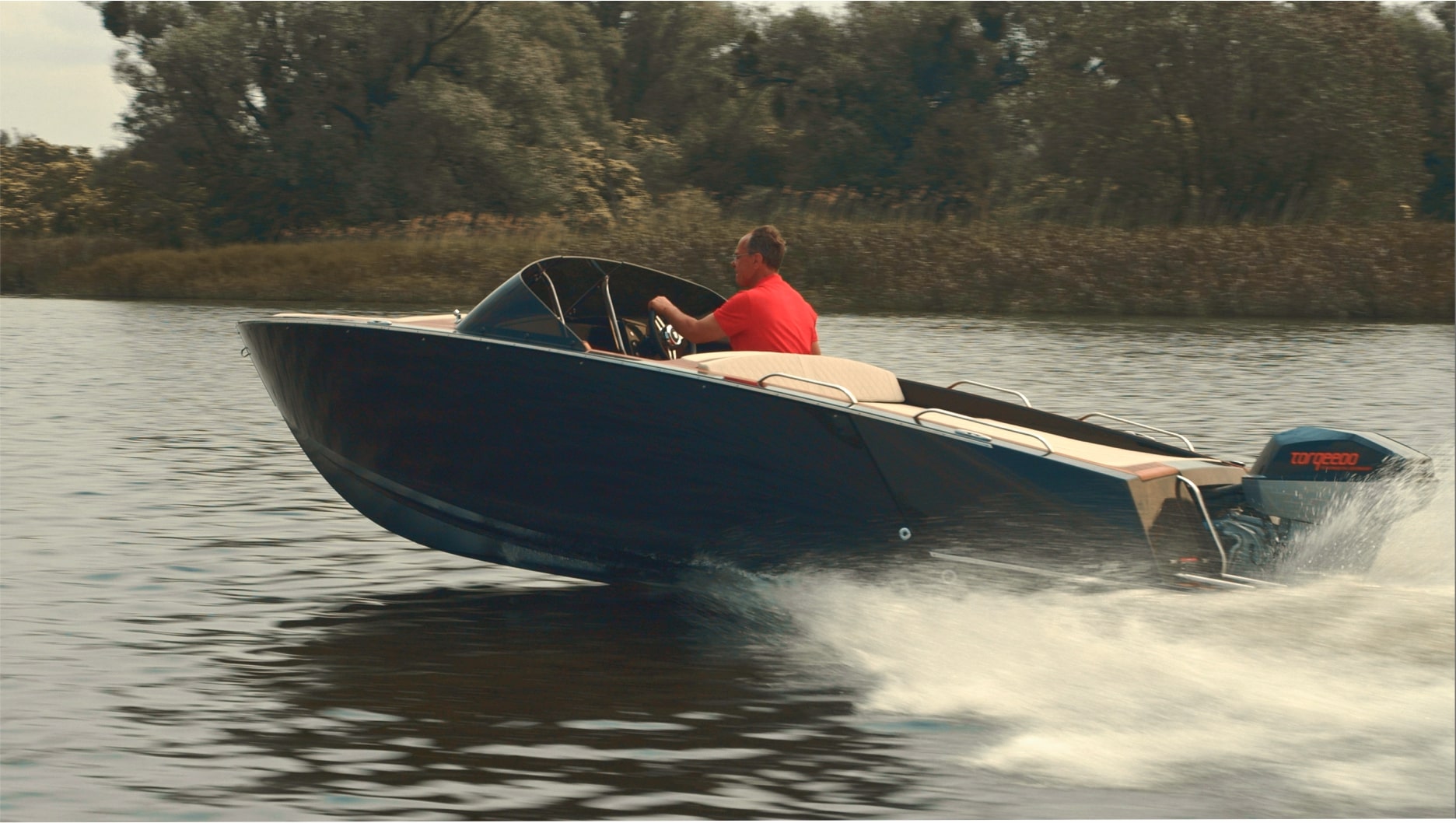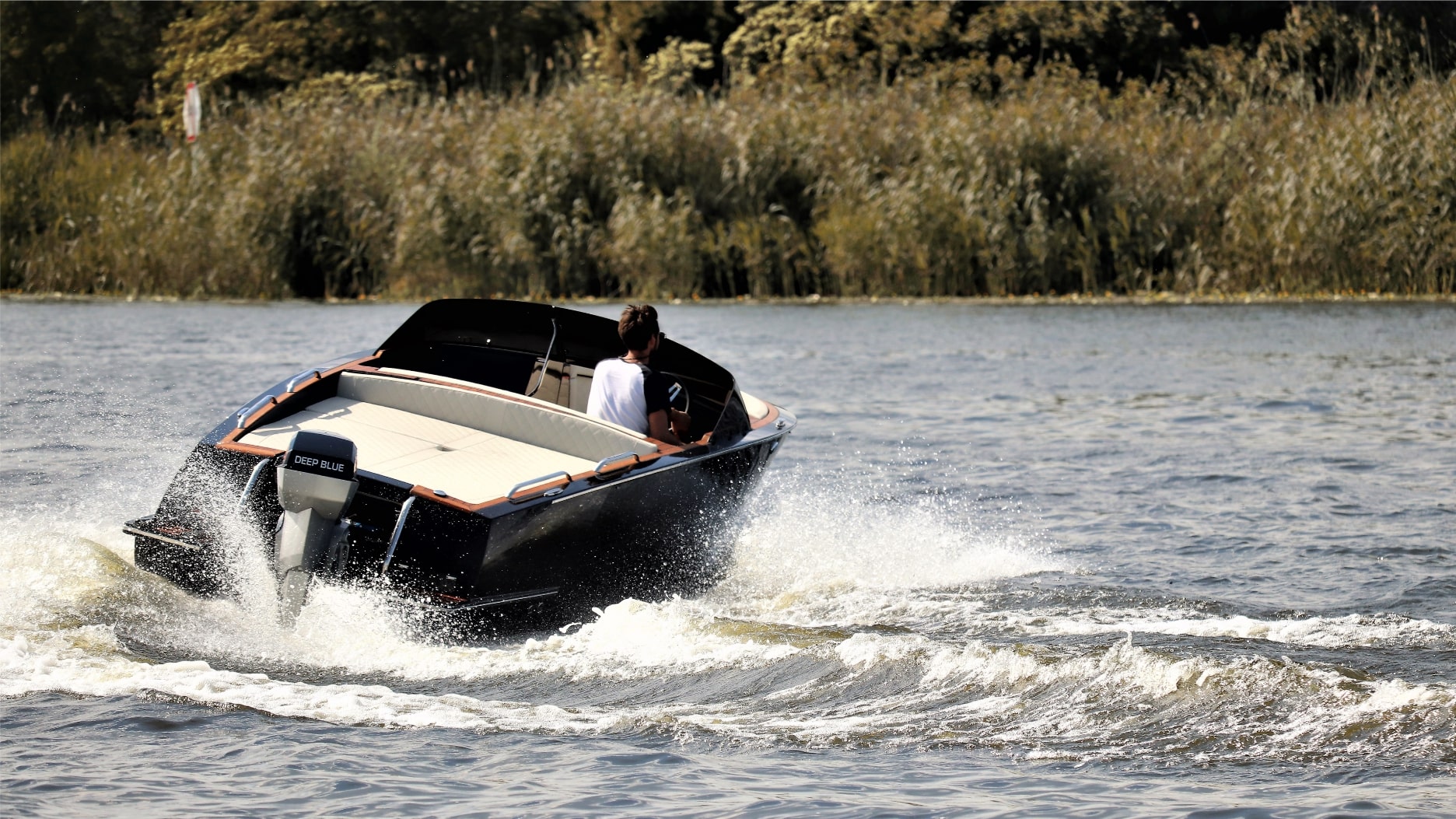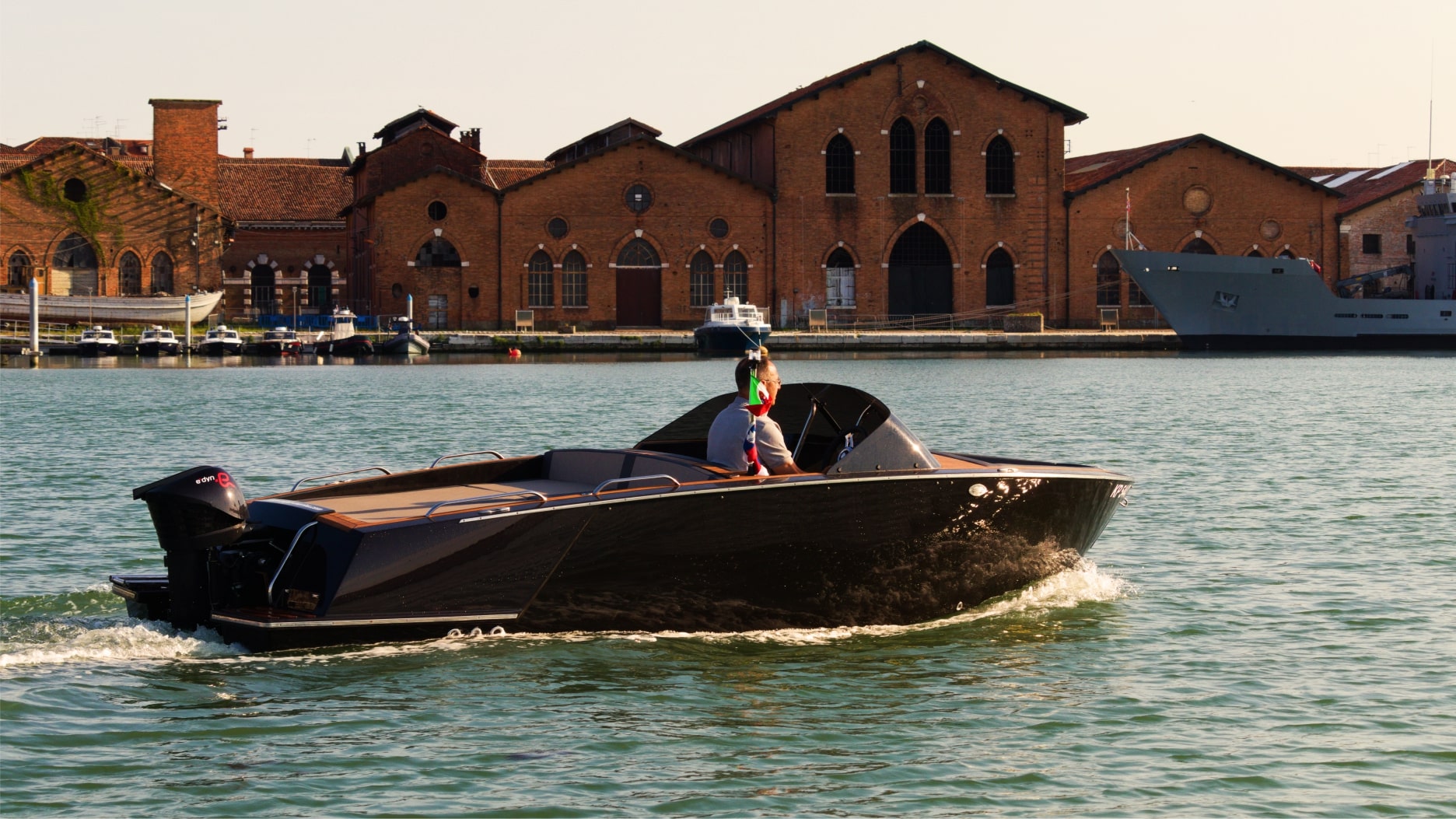 Flying Shark
5.7 Capri Bowrider
Your own space for family leisure
The Bowrider model is distinguished by its open bow enclosure with comfortable seating. This elegant floating lounger is also ideal for water sports, thanks to the centrally positioned towing post. There are two generous stowage compartments under the sun deck. Even more comfort can be added by offering an optional fridge, shower or sun canopy.
The Flying Shark 5.7 series has been designed with the individual needs of each user in mind. Its multitude of layouts allows you to tailor a vessel to suit your needs. Primarily designed for electric propulsion, it stands out in terms of performance against the leading competitors and provides high performance with relatively low engine power.
The boat's unique character is underlined with the use of high-quality materials such as carbon fibre and high-polished stainless steel. The warm shade of teak blends beautifully with the carefully selected shades of Espresso Black and Cup White gelcoats.
The Flying Shark 5.7 Capri Bowrider features a self-draining cockpit, unsinkability provided by certified buoyancy blocks and is approved for 6 persons under Design Category C.


Example optional
Equipment